Building Information Modeling
Services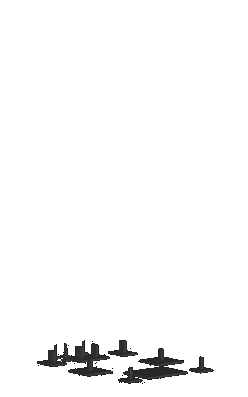 Building Information Modelling is a BUSINESS PROCESS for generating and leveraging building data to design, construct and operate the building during its lifecycle. BIM allows all stakeholders to have access to the same information at the same time through interoperability between technology platforms.
Building Information Modeling is becoming increasingly vital for modern construction projects. Not only does it provide a digital representation of a building project, it also facilitates greater levels of collaboration and interoperability within the design environment.
DAT CC is a leading provider of high-quality BIM solutions and offers Building Information Modeling (BIM) Project Management, BIM Application and BIM Training.
DAT CC provides full BIM services throughout the entire building construction cycle to the AEC (Architecture, Engineering & Construction) industry.
"Looking at the current stage of BIM development, I'm more inclined to define it as "puberty" than "full maturity". Should this, however, prevent us against the use of BIM in practice? Should we wait until BIM "mature" and enhance the tools? "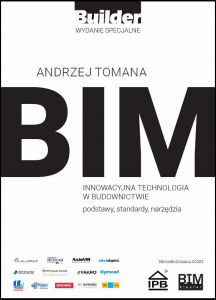 DAT CC is a main sponsor of book written by Andrzej Tomana titled "BIM Cutting-edge Technology in The Construction"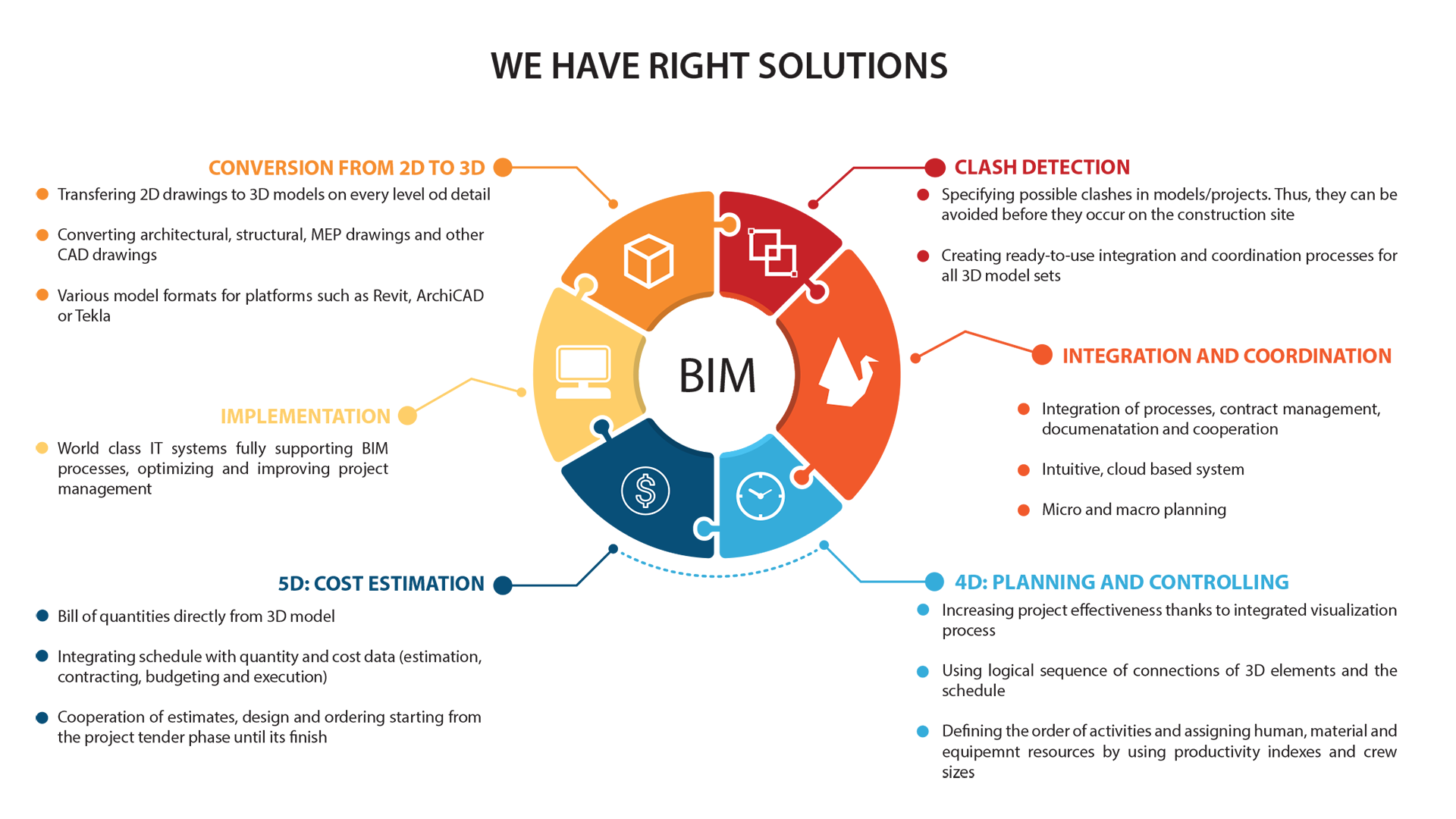 CONVERSION 2D CAD TO 3D MODEL
We help our customers transforming of existing Architectural, Structural, MEP and all types of Engineering CAD based 2D plans into 3D models at the required level of detail (LOD). We provide the model in different formats and software platforms (e.g. Revit, ArchiCAD, Tekla) accurately.
4D: Planning and controlling
We aim to increase efficiency of project by integrated process of visualizing the project in a logical sequence linking 3D components or assemblies with schedule related information from planning management tools such as Oracle Primavera, Microsoft Project, Asta Powerproject, TILOS and ISETIA. Since the time schedule defines sequences of activities and allocates resources such as material, equipment and labor by using the productivity rates and crew sizes, it plays an important role in optimizing and managing a construction project.
4D modeling (3D + time) provides an effective visualization and communication tool that gives project teams a better understanding of project lifecycle. 4D simulation can help to identify problems in advance, when they are much easier to resolve.
5D: Costs estimating and resources
Our goal is giving our customer opportunity of creating Bill of Quantities directly from 3D model and integrating their schedule with financial cost data and quantities (estimated, contracted, budgeted and actual) to the 3D components or assemblies. 5D allows to perform a detailed cost analysis, create multiple scenarios and assess the impact of cost assumptions before project execution phase.
With this service all estimation, design, procurement and execution team work together starting from tender phase to project close out.
INTEGRATION AND COORDINATION
Projects fail not because of a lack of technical skills on the part of those executing the project, but because of inadequate coordination, integration and control of project activities. We provide services covering the whole range of the integration process from analysis of the project implementation to full support of integration solutions.
CLASH DETECTION
We provide clash detection services with our professional design team for integrating and coordinating all the set of 3D models of Architectural, Structural and MEP for detecting conflicts ahead of time and fixing them before the project is underway.
Clash detection and resolution is one of the most important advantages of BIM services and it facilitates the effective identification, inspection and reporting of interference clash in a typical 3D project model. Minimizing the risk of human error during inspection of models is the main benefit of clash detection and resolution, as it supports sustainable design, construction planning and fabrication.
IMPLEMENTATION
We target to deliver IT systems for 100% support for all BIM process together with our worldwide system partners.
Implementation of BIM should be precise and well-prepared project. To benefit from BIM technology must consider many factors at the company level, starting with the management approach, through the selection of the software and to develop standards to use it to change the perceptions of people who will use BIM every day.