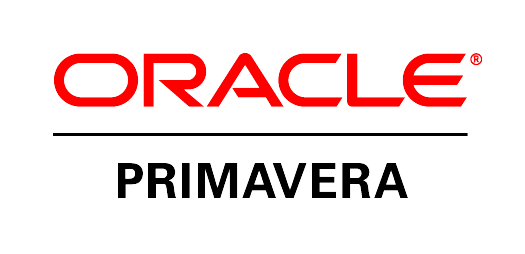 Plan and Execute the Right Projects – Easily and Affordably
Primavera Enterprise Project Portfolio Management Solutions
Powerful tool for project management
What is Oracle Primavera EPPM?
Oracle Primavera P6 is a scalable, efficient and configurable Enterprise Project Portfolio Management class system. It supports the planning and monitoring of projects, programs and portfolios of projects in all relevant parameters, like: time, costs, resources, risk and quality.
As a fully integrated solution it supports the environment of simultaneously managed multiple projects by multiple users. It covers the full cycle of project management, taking into account all levels of management and executive staff, offering organizations, facilitates decision-making review of the status of projects. The system provides real-time information and data via WEB interface to senior management, program managers, project managers and project team members, moreover it enables the automation of business processes through integration with workflow tools. Project team members can update the design data in many ways for example, through an application for mobile devices, via email and the Web interface.
Oracle Primavera for over 25 years is the global leader in solutions dedicated to project management. It is used in various types of organizations from many industries, such as construction, energy, engineering, financial services, aviation, IT, public sector, oil&gas and others.
Through interactive GANTT charts, planners and project managers can work together on a shared project schedules. The system supports both low-level (jobs, wage packets) and high-level (projects, WBS elements) mechanism for the allocation of resources by making it easier to project managers and resource managers the proper selection of the team and the optimum of its use.
Primavera helps project managers and team members to carry out particular elements of tasks such as:
Scalability
Oracle Primavera P6 as one of the few solutions can operate on massive data packs from multiple projects. System from its beginning is built on the basis of the database and, thanks to that, provides unprecedented performance and smoothness, even for powerful portfolios and projects with hundreds of thousands of activities.
In the Enterprise version, with a centralized server application, shares a huge amount of data, on which can work many people, sharing the same projects in real time. On the other hand, there are also possible one user or one project installations where a single user can manage a single project according to specific needs.
Expansibility
Primavera – power of family of solutions. There is always possibility to extend Primavera's environment by integrating tools like Unifier, Risk Analysis, or Analitics, demanding on organization's needs.
Levels of management
As am Enterprise class tool, Oracle Primavera P6 provides Multiple users functionality, allowing customization by the needs of different levels and types of management in the organization. With an enhanced mechanism of privileges, the system's administrator can precisely adjust a set of permissions adequately to the responsibilities and work areas a specific user. In effect, this provides the users with the appropriate set of functionalities in a matched interface.
What is more, you can create templates with pre-defined set of privileges and assign them to specific users.
Web Access
Full support for extensive staff management, by providing many types of portlets and dashboards, automatically informing about specific aspects of the business.
What Oracle Primavera P6 users say?
"Primavera is best tool on the market to coordinate our project management capabilities and centralise our resource planning and project forecasting. These are things we need to do as we standardize our development methods and add consistency to our processes. We've been very impressed with what we've been able to accomplished so far with Primavera"

the Enterprise Project Director Office Tools at AOL

"Primavera provided the only tool with the complete functionality we needed. The biggest benefit was our ability to reduce our budget. We could not have gone from a $270 million to a $94 million budget in 18 months without the ability to understand what our project load is and where our resources are"

Senior the Manager, Project Management Office at Agere Systems
Schedule a demo presentation